Now we need a site collection for that Share Point site we created. Connect to http://localhost:48835 (Central Admin Server).
Click create site collections.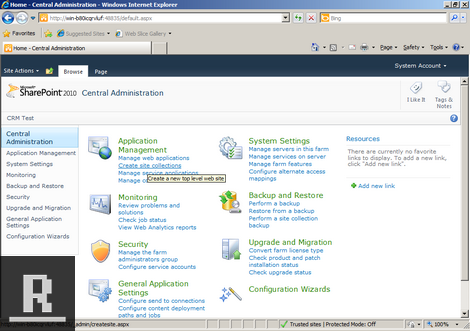 It should pick your Web Application by default, punch in a Title (CRM Test).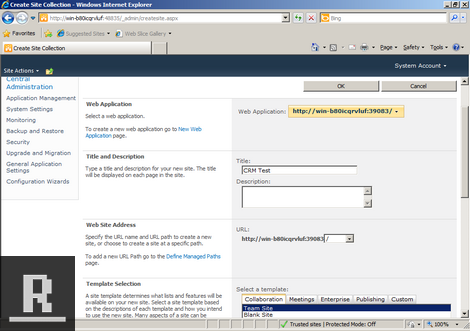 Make sure CORPadministrator is selected in the Primary and Secondary Collection Administrator boxes and Click OK.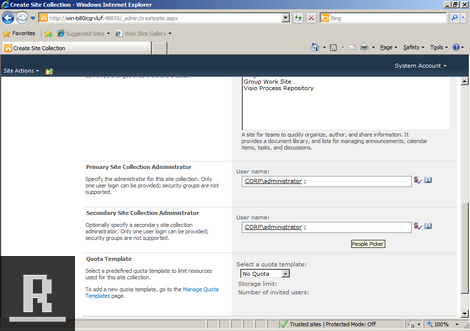 Top level site created! Good to go, Click OK.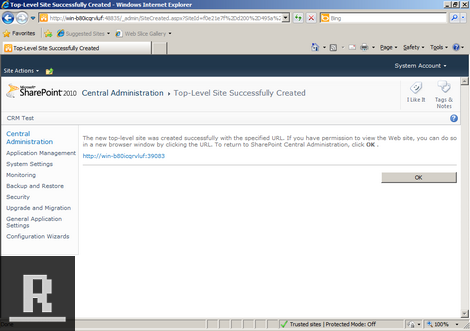 Connect over to your new Share Point site @ http://localhost:39083 oo0o0o0o very pretty.