One of the more annoying things is that you constantly have to hit "CTRL" to exit your mouse out of the virtual machine. We can fix that by installing the Guest Additions provided by Virtual Box. The Additions are built directly into the image.
Click Devices -> Install Guest Additions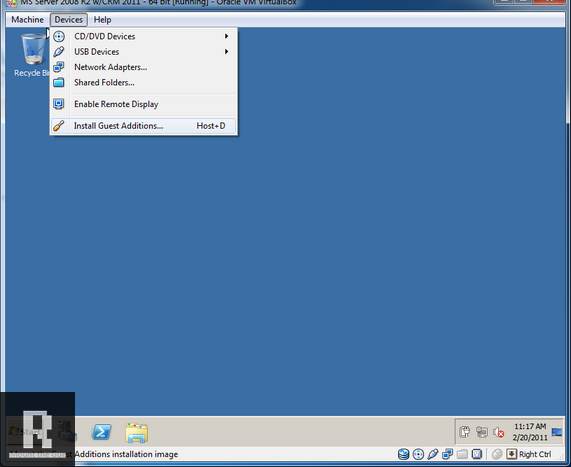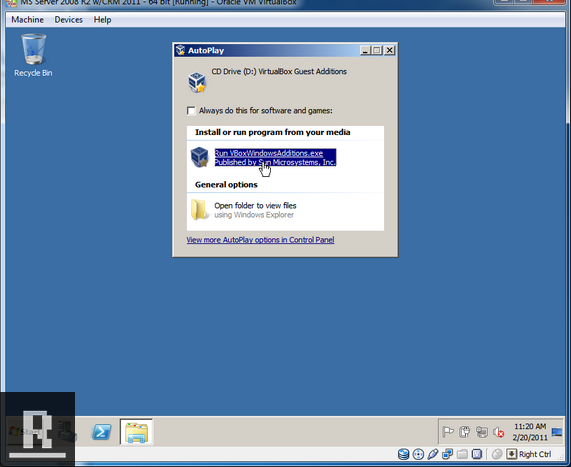 Click Run VBoxWindowsAdditions.exe
Once the Oracle VM VirtualBox Guest Additions Setup Wizard opens, click Next all the way through, and click install when it asks you to. Then Reboot.